CLAY TANDOOR
The clay tandoor is best suited for many kinds of traditional Indian cuisine, often known for their great taste and delicacies. The Indian barbecue gains its authentic flavor when cooked in the clay tandoor. This barrel shaped oven is made from fine clay and with grain husks. The food safe tandoor can either be fixed or portable as per your requirement. It comes with the dual fuel options of gas and charcoal.
Our clay tandoor meets stringent quality norms and ensures precision of heating and cooling down as per the cooking requirements of the food items. Using the finest quality raw materials, this clay tandoor is a masterpiece to cook a variety of items, including Indian breads (roti). With an earthy flavor and fragrance, the cooked items satiate the taste buds of the people. These earthly tandoors are remarkable for their intense heating and quick cooking of rotis and other items.
With a curvaceous shape, the clay tandoor suits every environment, from a traditional Indian home to a commercial kitchen and a restaurant. We can offer clay pots in a number of standard sizes and also in custom sizes according to the requirements of a client. We ensure a break-free delivery of the clay oven to the client's location in a safe packaging.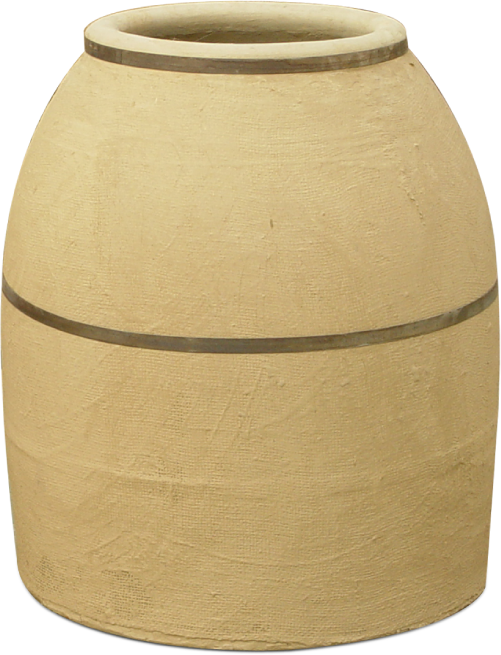 CORE MATERIAL
Terracotta clay
OUTER CASING
N/A
INSULATION
N/A
GRADE
Food Safe
USAGE
Needs to be installed in four walls
DIMENSIONS
Please refer the product detail table
PORTABILITY
Can be fixed and portable as per requirement
FUEL OPTIONS
Charcoal and Gas.
(Our Gas ovens are certified to meet the international standards)
USAGE ENVIRONMENT
Indoors and Outdoors
(Indoors it must be installed under ventilation hood)
CUSTOMISATION
Can be custom made in different sizes and design
TOP SURFACE
N/A
ACCESSORIES
None
WEIGHT
Please refer the product detail table
IMPORTABLE
Yes
SAFETY NORMS
N/A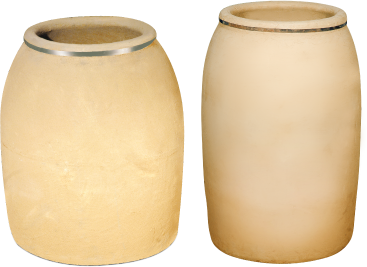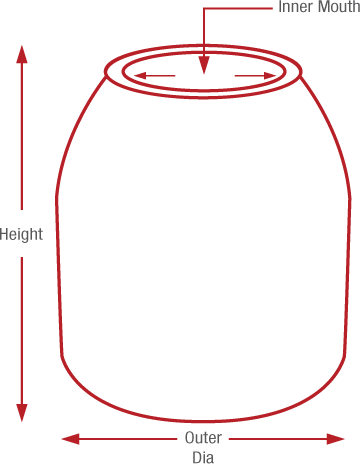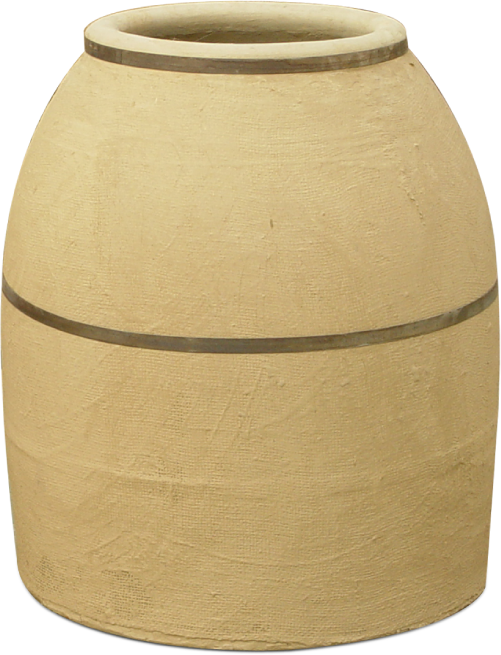 MODEL NUMBER
OUTER DIA
HEIGHT
INNER MOUTH
CT100
16
18
10
CT180
18
30
11
CT200
21
35
13
CT240
24
32
13.5
CT260
26
32
14
CT280
28
35
15
CT300
30
35
16
CT320
32
35
17
All measurements are in inches.