MILD STEEL ROUND TANDOOR
This spherical shaped tandoor is designed with a stainless steel counterpart and with a clay oven inside. We can customize the design and size of the tandoor to best suit the requirements of all types of kitchens. We offer different types of top surface finishing, including stainless steel, tiles, granite and cemented tops.
At Munnilal Tandoors, we use the latest cutting machines in designing and shaping spherical shaped tandoors. We can style the tandoors in numerous diameters and sizes, and ensure the dimensional accuracy for each and every client who purchases tandoors and ovens from us. Our factory is capable of designing tandoors of different heights and specifications. From a small to large scale catering, these tandoors are useful for homes, restaurants and other kitchens. With a corrosion resistant finish, the tandoor is remarkable for its quick heating capabilities.
Our all steel round tandoors are created in strict compliance to meet the international quality standards. These sleek surfaces exhibit superior resistance to wet conditions, and have a high heat capacity. With a higher surface strength, our tandoors are extensively used in different kitchens, such as restaurants, food stalls, canteens in different institutions, and other places. Supplied with different sets of accessories, the tandoor is highly portable to be used both indoor and outdoor.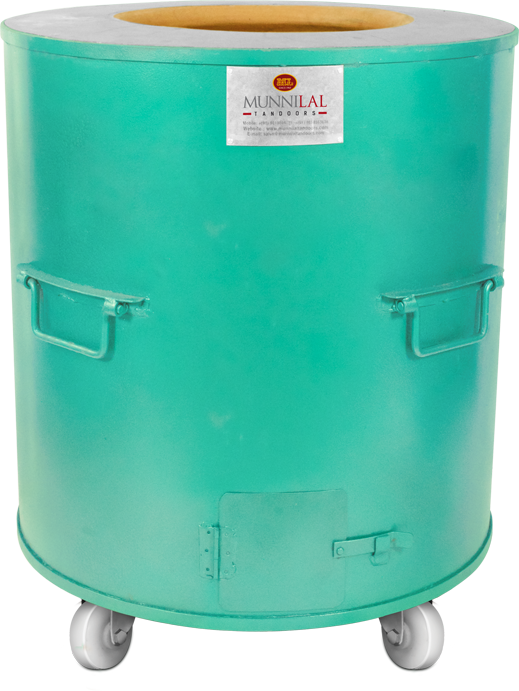 CORE MATERIAL
Terracotta clay
OUTER CASING
Mild Steel
INSULATION
Double insulation with high temperature resistant glasswool ( First insulation is between the walls of the drum, and second insulation is between the clay tandoor and the drum.)
GRADE
Catering
DIMENSIONS
Comes in few standard sizes. Refer to the size chart.
PORTABILITY
Portable
FUEL OPTIONS
Charcoal and Gas.
(Our Gas ovens are certified to meet the international standards)
USAGE ENVIRONMENT
Indoors / Outdoor
(Indoors it must be installed under ventilation hood)
CUSTOMISATION
Can be custom made in different sizes and design
TOP SURFACE
Tile, Stone, metal , Cement
ACCESSORIES
8 pieces of assorted skewers Top Mouth Cover and Cushion (gaddi)
WEIGHT
Please refer the product detail table
IMPORTABLE
Yes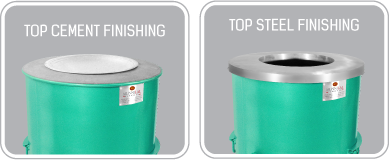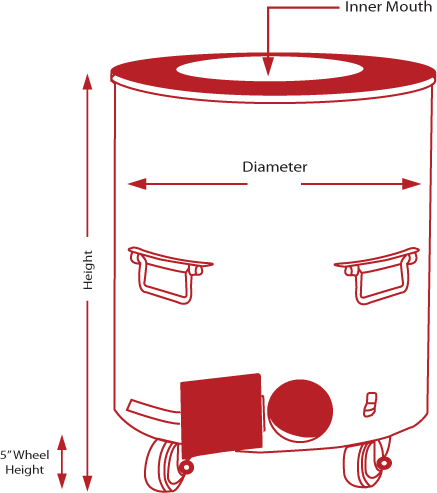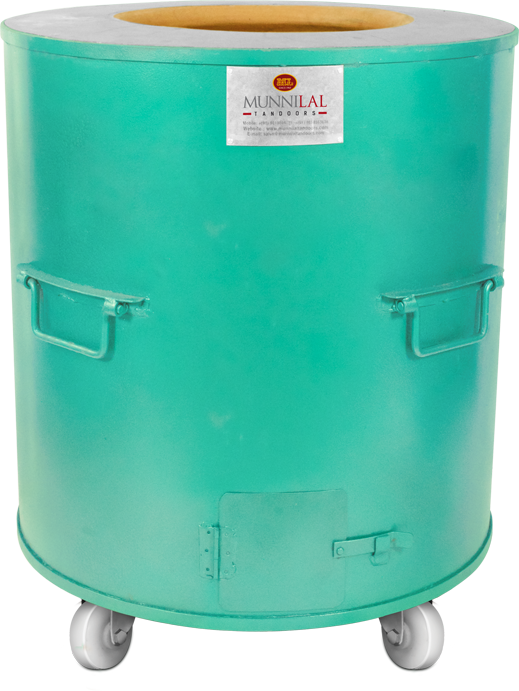 MODEL NUMBER
OUTER DIA
HEIGHT
INNER MOUTH
MRC20
20
32
11
MRC24
24
37
13
MRC28
28
37
13.5
MRC30
30
37
14
MRC32
32
37
15
MRC34
34
37
16
MRC36
36
37
17
All measurements are in inches.