STAINLESS STEEL ROUND DRUM TANDOOR
At Munnilal Tandoors, we rely on the latest technology to offer a broad range of stainless steel round tandoors for homes and commercial kitchens. Available with significant customization options, the spherical tandoor has a clay core inside and a stainless steel casing. Designed to match the décor of a kitchen, the tandoor comes with SS, granite, tiles or cemented tops.
Developed using top-grade raw material, the round tandoors are easy to operate and require very low maintenance. With a long lasting performance, these tandoors are suitable for the domestic use for baking Indian rotis and other items. Ideal for both indoor and outdoor options, the tandoor can offer an intense heating with charcoal as a fuel. With steel and stone top finishing options, we can customize the design and size of the tandoor as per the requirements of a client.
Our spherical SS home tandoors are available in compact designs that can easily be included in domestic kitchens of all shapes and sizes. With years of experience in the industry, we have the capability of supplying a wide range of round tandoors for different kitchens. These tandoors are durable and come with a long-lasting finish. We can design tandoors in varied specifications with a rust-free finish and affordable prices.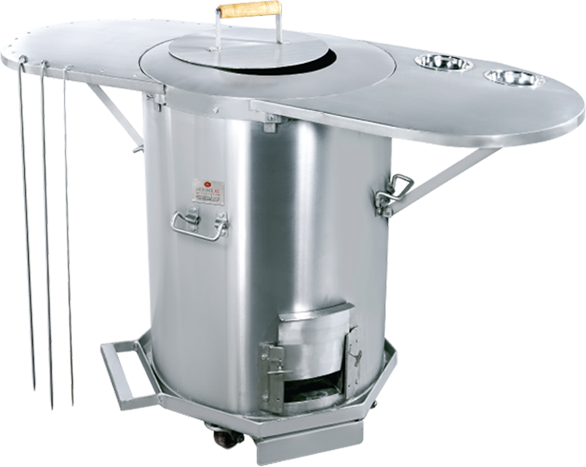 CORE MATERIAL
Terracotta clay
OUTER CASING
Grade 304 stainless steel grade
(18 gauge for all 4 sides and 16 gauge steel for top)
INSULATION
Double insulation with high temperature resistant glasswool ( First insulation is between the walls of the drum, and second insulation is between the clay tandoor and the drum.)
GRADE
Home
DIMENSIONS
Comes in few standard sizes. Refer to the size chart.
PORTABILITY
Portable
FUEL OPTIONS
Charcoal
USAGE ENVIRONMENT
Indoors / Outdoor
(Indoors it must be installed under ventilation hood)
CUSTOMISATION
Can be custom made in different sizes and design
TOP SURFACE
Steel, Stone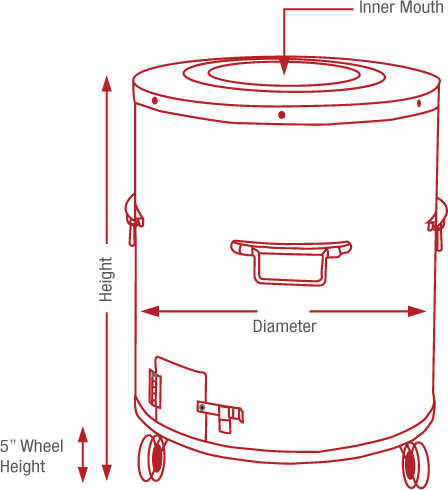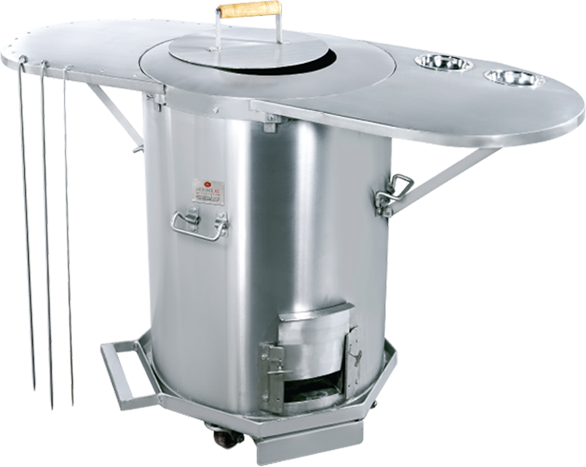 MODEL NUMBER
OUTER DIA
HEIGHT
INNER MOUTH
SRC20
20
32
11
SRC24
24
37
13
SRC28
28
37
13.5
SRC30
30
37
14
SRC32
32
37
15
SRC34
34
37
16
SRC36
36
37
17
All measurements are in inches.