Stainless Steel Round Home Tandoor
Made from 304 grade stainless steel, our home tandoors are specially designed for home kitchens. The tandoor comes with all features and specifications, allowing you to grill delicious food items at home. With double insulation, the tandoor is best suited for home and catering, and can cook food items quickly. It is portable to keep in the kitchen or in the backyards for a perfect barbecue experience.
We can supply home tandoors with different top surfaces, such as tiles, stone, metal, cement and so on. It allows a perfect grilling with charcoal fuel. These home tandoors are beautiful and adaptable to different indoor and outdoor environments. Handcrafted home tandoors are NSF certified and can be ideal for cooking a variety of food items. Our home tandoor offers a very exciting and dynamic experience to anyone willing to try their hands in cooking different Indian cuisine.
At Munnilal Tandoors, we offer various customization options, and clients can get home tandoors in different sizes and designs. We supply these tandoors with stainless steel skewers, gaddi pad and other accessories, for quick and easy installation. With low ash ejection and maintenance free, these home tandoors offer the joy of cooking a variety of traditional Indian food.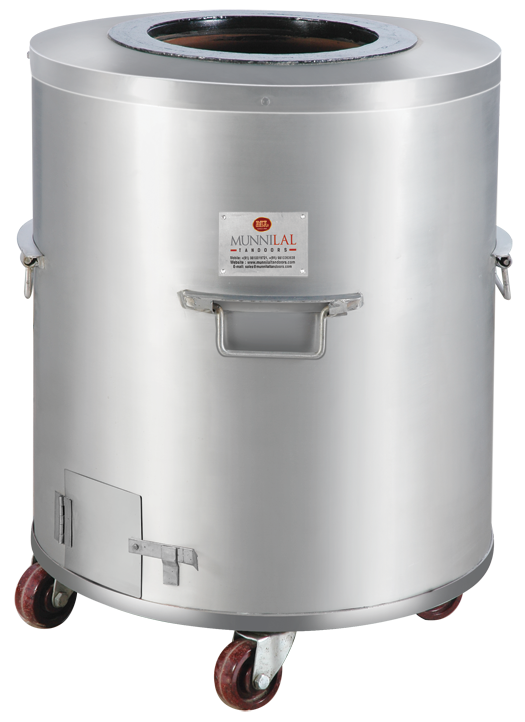 CORE MATERIAL
Terracotta clay
OUTER CASING
Grade 304 stainless steel grade
(18 gauge for all 4 sides and 16 gauge steel for top)
INSULATION
Double insulation with high temperature resistant glasswool ( First insulation is between the walls of the drum, and second insulation is between the clay tandoor and the drum.)
USAGE
Can serve a variety of businesses. It is best recommended for home and catering.
DIMENSIONS
Comes in few standard sizes.
PORTABILITY
Portable
FUEL OPTIONS
Charcoal
USAGE ENVIRONMENT
Indoors / Outdoor
(Indoors it must be installed under ventilation hood)
CUSTOMISATION
Can be custom made in different sizes and design
TOP SURFACE
Tile, Stone, Metal, Cement (not limited to the options only)
ACCESSORIES
10 pieces of assorted skewers Top Mouth Cover and Cushion (gaddi)
WEIGHT
Please refer the product detail table
IMPORTABLE
Yes
SAFETY NORMS
Charcoal tandoor is NSF certified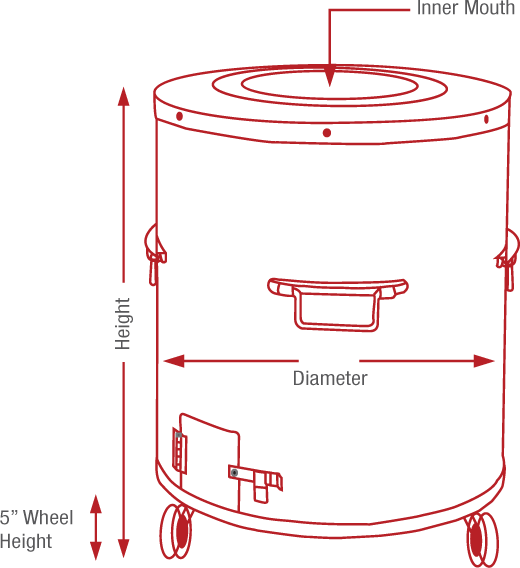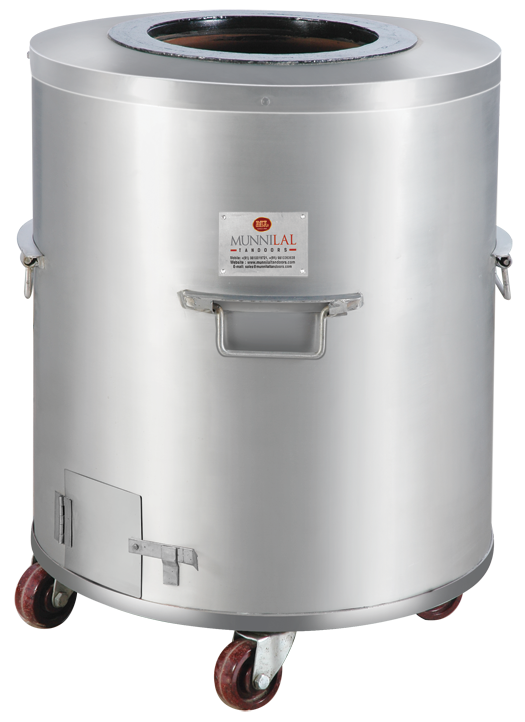 | MODEL NUMBER | OUTER DIA | HEIGHT | INNER MOUTH | WEIGHT |
| --- | --- | --- | --- | --- |
| SRC16 | 16 | 22 | 9 | 45 Kg |
| SRC18 | 18 | 24 | 10 | 55 Kg |